Convention 2013 – Hands On Class
Face Jugs
Thursday, July 11 and Friday, July 12
at Red Wing High School
Sign up for an exclusive Red Wing Collectors Society members-only hands-on pottery class with local potter Richard Spiller that will be held at Red Wing High School.
Each participant will be provided with blank jug. Each person will glaze, decorate and personalize their jug using provided clay. The piece will then be fired in the Anderson Center's gas kiln, to a stone ware temperature of 2350 °F, and shipped to the participant after Convention.
Thursday, July 11
10:00 – 12:00 Session 1
1:00 – 3:00 Session 2
3:00 – 5:00 Session 3
Friday, July 12
8:00 – 10:00 Session 4
10:00 – 12:00 Session 5
1:00 – 3:00 Session 6
Cost: $35.00
Cost includes: session time, piece and shipping
Register: RWCS Business Office
800-977-7927
director@redwingcollectors.org
For more information about the session, contact Richard Spiller at spilrichard@hotmail.com. To register contact the RWCS Business Office at 800-977-7927 or director@redwingcollectors.org
There is room for 3-5 members at each session and slots will be filled on a first come first served basis.
About the Potters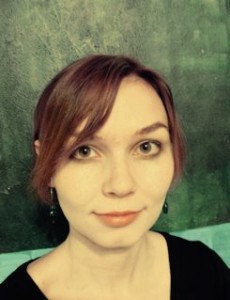 Aba Luostarinen
Aba Luostarinen, 27, lives in Hämeenlinna, Finland and is a student at HAMK University of Applied Sciences. Luostarinen is finishing her studies as a glass and ceramic designer. Her interest and experience is in using ecological materials in ceramics. And, like Spiller, she's also interested in wood and gas firing kilns. More of her work can be seen on her website: http://abaluostarinen.fi.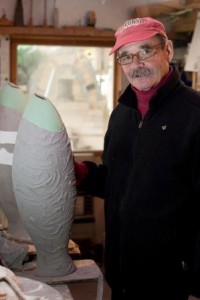 Richard Spiller
A resident of rural Wisconsin, Spiller was educated at Western Michigan University and the University of Wisconsin – Madison. An Emeritus Professor of Art at Eastern Carolina University, Spiller has been a practicing potter and ceramic artist for nearly 50 years. His expertise included kiln building with firing experience from corn cob raku to Tozan Noboigama and firing to cone 10 reduction.