Convention Education 2017
Keynote

:
Thursday: July 6, 2017
10:30 a.m.

Session Description:
The history of the Red Wing Collectors Society will come alive with a very special 40th Anniversary Keynote Address Thursday, July 6, at 10:30 a.m. A group of RWCS collectors representing the past 40 years have been assembled. They will present insight into their passion for collecting and fond memories as member of the Society. The panel will begin with the late 1970s when the Society was formed and members from each of the four decades since its founding will share personal experiences and an abundance of historical information. The panel members are:

AARIKA FLOYD – Chicago, IL
This year is Aarika's 31st RWCS Convention – she is 30 years old.  Her first Red Wing Convention was in 1987, two weeks after she was born. She has volunteered for many RWCS events including members auction, registration/membership, commemorative, education, and Kids View. She joined Kids View the first year it was started, and volunteered every year. She became co-chair when the Young Collectors group started. Aarika wrote: "I've lived in Spain and I've traveled to many parts of the world, but I've always managed to return to the RWCS Convention every July.
DAVID "YOSHI" HOFFMAN – Wausau, WI
Yoshi Hoffman collected casually for a 3-year period from 1987-1990, while living in a small town in Wisconsin. He attended farm actions and learned to appreciate Red Wing Stoneware.  Yoshi began collecting again in 2014, He joined the RWCS that year as well as the Facebook Chapter and currently serves as secretary/treasurer for the online group. Yoshi collects dinnerware, stoneware, and art pottery.
DAVE HUTCHSON- Lake City, MN
Dave is a Red Wing Stoneware and Pottery collector, researcher and lecturer with an extensive historical knowledge of the Red Wing design and production processes. After the closing of the Potteries, he worked with his father, Russell "Teddy" Hutchson.  at Hutchson Pottery Molds Inc. where they produced molds for other potteries and the Ceramic Hobby Industry. David had the opportunity to speak and listen to conversations of former pottery ceramic engineers, designers and other pottery employees who stopped to visit his father. He initially joined the RWCS in 1979, gave his first presentation to the RWCS at the American Legion in July 1979, and was awarded the "Master Potters Award" by David Newkirk on July 14, 1979.
RON LINDE – Northfield, MN
Ron Linde joined the Red Wing Collectors Society in 1981 collecting stoneware and art ware. He was an early collector and researcher of the art pottery produced at the potteries of Red Wing and presented educational seminars at multiple RWCS conventions. He has written several articles about his research and interviews and has led tours at the Pottery Museum of Red Wing. For twenty years he did displays at Society conventions of his and his parent's Red Wing pottery to promote appreciation of the stoneware and art pottery made in Red Wing. He is a respected authority in many other pottery and ceramics organizations.
JACK MUELLER – Brooklyn Park, MN
Jack Mueller has been a part of RWCS since he was 3 months old in 2006 and he began participating in Kids View at age three. Jack collects Roundup dinnerware and believes he has a complete set. He loves going to Red Wing and being able to see the different shops and  the old factory. He also enjoys seeing friends that live across the country. He wrote: " I always look forward to convention because my friends are there and I get to see cool things and meet awesome collectors."
RICK NATYNSKI – Pewaukee, WI
Rick started collecting Red Wing in 2001 and has served as the editor of the RWCS Newsletter since 2006. He collects cobalt-decorated Red Wing salt glaze and zinc glaze advertising and also enjoys Chromoline and Decorator Line art pottery. A writer and page designer by trade, Rick and his wife, Elsa, live in Pewaukee, WI with their three daughters.
GAIL PECK-Fremont, NE
Gail is a Charter Member and served on the RWCS Board of Directors as Educational Chairperson from 1983-1988. She was a frequent banquet speaker and convention seminar presenter and wrote numerous articles for the RWCS Newsletter and other national publications. She co-authored Red Wing Stoneware and Red Wing Collectibles, which were the first definitive books about Red Wing Stoneware.
LARRY PETERSON – Farmington, MN
Larry is a Charter Member and served as Education Chairperson on the RWCS Board of Directors from 1992-1996. He is a nationally recognized authority on Red Wing Pottery and has been a frequent speaker at RWCS convention events and seminars. He co-authored Red Wing Stoneware, Red Wing Collectibles and Red Wing Stoneware Encyclopedia. He has served as a member of the RWCS Foundation Board and was instrumental in the creation of the Pottery Museum of Red Wing.
SANDY SHORT – Marshalltown, IA
Sandy became a member of the Red Wing Collectors Society in 1979 and served on the Board as West Representative from 1991-1996 and as Education Manager from 1996-2004.  Sandy loves and collects all forms of Red Wing, but best of all is the friendships made and her Red Wing family.
SUE JONES TAGLIAPIETRA – Madison, Wisconsin
Sue Jones Tagliapietra has been a member of RWCS since 1988. She served as RWCS Secretary 1998-2003 and as President 2004-2009. She co-founded KidsView of Red Wing in 1999, a program that encouraged hundreds of children to develop an appreciation of the Red Wing clay industry. She was inducted into the RWCS Hall of Fame in 2015.
GARY & BONNIE TEFFT – Menomonee Falls, WI
The Teffts are best known for writing and publishing "Red Wing Potters & Their Wares," a book recognized to be the best reference about the history of early products of Red Wing's pottery industry. They joined RWCS in 1977 and served as commemorative chairpersons from 1981-1991 producing authentically detailed commemoratives. Bonnie served as RWCS Historian from 1981-1991 and Gary served as RWCS Vice President from 1981-1985. They have been presenters at numerous educational seminars and other events and authored many articles for the RWCS Newsletter.
---
Orientation for First Timers
Thursday: July 6, 9:00 a.m. to 10:00 a.m.
Friday: July 7, 9:00 a.m. to 10:00 a.m.
The 2017 Convention is being held in TWO NEW LOCATIONS. If 2017 will be your first time attending the Convention, there is a lot to see and do! Start your first Convention experience out right by attending an Orientation Seminar led by longtime RWCS member Catherine Beall. Catherine will discuss all of the activities that are lined up and offer tips on making the most of your Convention experience.
Speaker Biography:
Hello all, my name is Catherine Beall. I have been involved in the Red Wing Convention for over ten years now. I have been speaking at the Convention for eight years now. My interest in Red Wing is the history and preservation of that history. The Charles E. Murphy prints are my particular area of interest. Hope to see you all there.
---
Shared Interest Groups- Click here for groups
Friday, July 7
9:00 am – 10:00 am
Shared Interest Groups are moving to Friday morning. Come to the College early to meet up with other with your same collecting interest in the Minnesota State College Southeast Student  CommonsTalk with other RWCS members that share your specific Red Wing collecting passion for Dinnerware, Stoneware, or Art Pottery. This is your time to network with other collectors and swap stories, ask questions and get connected with other RWCS members with your area of interest.
Tables will be marked for each major area of Red Wing pottery production, history, and future: Stoneware, Dinnerware, Art Pottery. More groups may be created on site as requested.
Bean Pots                   Kent Williamson
Rwscokent@juno.com
---
Educational Seminars
Friday, July 7, 2017

Session 1: 10:00 a.m. to 10:50 am.
Session 2: 11:00 a.m. to 11:50 a.m
Session 3: 1:00 p.m. to 1:50 p.m.
Session 4: 2:00 p.m. to 2:50 p.m
SESSIONS
Session Title: The Journey of Collecting Red Wing
Speaker: Larry Peterson
Session 1: 10:00 a.m. to 10:50 a.m.

Session Description:
Larry Peterson has identified over ten stages of collecting Red Wing. He will help to identify where you are right now and give you ideas for how to move purposely forward. He will share many new ways to enhance your collecting experience, and how to have more fun.in your Red Wing adventure. Class participation will be encouraged.
Speaker Biography:
Larry Peterson, RWCS Charter Member and Hall of Fame member has been collecting Red Wing since 1970. Larry was asked to display some of his favorite pieces at the first convention. He has participated in every convention since. He has served as Education Chairperson, and President of the Cannon Valley Chapter. He has coauthored three books on Red Wing. Larry has always dreamed of creating a pottery museum. With Dave an and Diane Hallstrom he started the Pottery Museum twenty years ago at Red Wing which became the new museum. He was project manager, overseeing the designing, coordinating the transfer to the current sight, and moving the Schleich museum to the city of Red Wing. He works hard every year with other volunteers to have a new display and many new items for you to enjoy. He is owner of Larry's Jugs Antiques. His passion is to promote the history, the collecting, and the investing in Red Wing stoneware and pottery by sharing, teaching, and having fun.
Session Title: Is That Right?: Aftermarket Dinnerware and Art Pottery
Speaker: Laura Beall
Session 2: 10:00 a.m. to 10:50 a.m.
Session Description:
Did you know that after the Red Wing Potteries closed in 1967, many of the iconic molds were used by different potteries? Explore the differences in original and aftermarket dinnerware and art pottery and learn how to tell if the piece in front of you is "original" or "new". The discussion will include hands-on examples of molds being used, produced, and copied from the 1970s to today.
Speaker Biography:
Laura Beall has been collecting Red Wing since the day she was born and could spot a piece of dinnerware before she started kindergarten. She began volunteering with the Red Wing Collectors Society in 2002 in the Display Room and was chair until 2016. She also collects original Red Wing molds and mold literature. Laura and her family operate a small pottery in South Dakota that occasionally uses original Red Wing molds to demonstrate the longevity of the molds' useful life.
Session Title: Stoneware Fruit Jars
Speaker: Marv Juel
Session 3: 1:00 p.m. to 1:50 p.m.
Session 4: 2:00 p.m. to 2:50 p.m.

Session Description:
Marv Juel will discuss the unique history of the Stone Mason Fruit Jar. This presentation will include information on Robert Arthur's patent in 1855, the earliest recorded food preservation can/jar, George Scott's "wax sealer", and the timeline to the Red Wing Stone Mason Fruit Jar.
Speaker Biographies:
Marv Juel was born in 1932 and raised in Nashua, Iowa. He graduated high school in 1950, he received his undergraduate degree at LaCrosse State in LaCrosse, WI and his master degree from University of Minnesota. Marv was mathematic and basketball coach at Evergreen Park High School in Illinois retiring in 1987. He became interested in antique bottles in the 1970s and stoneware "would get in the way", but not anymore. Marv has been an RWCS member since 1979.
Session Title: Digging History Privy and Dumps
Speaker: Steve and Phyllis Showers
Session 1: 10:00 a.m. to 10:50 a.m.

Session Description:
Steve and Phyllis Showers will share the interesting stories of digging history. They will explain how to find outhouse (privies) and share the finds. In addition, they will share their Red Wing dump experiences as well Come hear and see these great stories of finds and discoveries.
Speaker Biography:
"Red Wing Archeologist" Steve Showers has been a Red Wing pottery dump digger for over 50 years and is a RWCS Hall of Fame Member He has been a speaker at every Convention since he joined the RWCS. Steve and his wife, Phyllis, are active members of the Gopher Chapter, Iowa Chapter, and Cannon Valley Red Wing Collectors Club. Steve and Phyllis are avid gardeners, using their Red Wing sewer pipe as planters, and shards as ground cover and stepping stones. They live in Welch, Minnesota.
Session Title: Dump Finds
Speaker: Paul Boudin & Connie Matthison
Session 3: 11:00 a.m. to 11:50 a.m.

Session Description:
Come and join us for some fun and informational discussions on our coolest digs from Pottery Road and the Red Wing Dump. It has been another good year of digging. We have unearthed some neat and unusual pieces. Last but not least, due to my overflowing shed, we will have a "few" shards to give away!
Speaker Biographies:
Paul and Connie joined the RWCS in 2007. After attending Steve Showers seminar that year, they were hooked on digging. They also go with Steve and Phyllis Showers around the area digging old bottle dumps. They have been collecting stoneware since the year 2000. Paul collects salt glaze, advertising, and has recently started collecting art pottery. Connie loves bowls but does collect other RW pieces. They are members of the Gopher and Trails West Chapters. They attend MidWinter also.
Session Title: Early Colfax Springs History and Stoneware
Speaker:, Mark C. Wiseman
Session 3: 1:00 p.m. to 1:50 p.m.
Session 4: 2:00 p.m. to 2:50 p.m.
Session Description:
Recent research, previously unknown details concerning the first Colfax Springs Hotel, The Old M.C. Springs Hotel.  The research follows the involvement of  L.E. Gray of Ottumwa, Iowa, and the other two original partners. L. E. Gray later founded the Ottumwa Mineral Springs Hotel. Relating of Red Wing stoneware to the Hotels history,  (I will have some new research items to add since Mid-Winter!)
Speaker Biography:
Mark Wiseman, Geologist, author of Iowa Stoneware histories for Moingona, Eldora, Des Moines, Boonesboro,  Hartford, Palymyra, and Carlisle. Newsletter editor for the Iowa Antique Bottleers, avid digger and Historical researcher.
Session Title: Divided Minnesota, Divided Goodhue County: the World War I Years
Speaker: Fred Johnson
Session 1: 10:00 a.m. to 10:50 a.m.
Session Description:
Although America seems divided today, those living in the World War I years of 1917–18, faced deeper problems. Nowhere were tensions greater than in Minnesota, then under the dictatorial control of a temporary seven-man commission. Goodhue County served as a model of what went wrong. Arrests for treason, secret agents in every community, martial law and political kidnapping were just part of the picture. Fred Johnson's new book Patriot Hearts uses a fascinating supporting cast of radicals, spies, firebrand farmers, profiteers, and provocateurs to tell the complete story. Johnson will speak to these issues and take questions.
Speaker Biographies:
Red Wing native Frederick Johnson has to his credit twelve books about Minnesota history along with numerous magazine articles in respected journals including Minnesota History, Aviation History, Minnesota Genealogist and MNopedia, the Minnesota Historical Society's online encyclopedia. The American Association for State and Local History gave his 2008 book Richfield: Minnesota's Oldest Suburb a special award for exceptional scholarship. Johnson's The Big Water (Deep Haven Press, 2013) has been labeled the "definitive" history of Lake Minnetonka. Noted Minnesota historian William E. Lass, called Johnson's Goodhue County, Minnesota: A Narrative History "a model for other county historical societies."
Session Title: 19th Century Base  Ball History and Fun Facts
Speaker: Doug Ernst
Session 2: 11:00 a.m. to 11:50 a.m.
Session Description:
Base Ball has a long and diverse history dating back centuries.  This presentation will focus on "proto-ball games" and different versions of the early game and on the two branches of the game and attempts to create interest internationally in the game that has become known as a uniquely American game.  Baseball in art and culture will be considered as well.
Speaker Biographies:
Doug Ernst is a retired history teacher, historic interpreter, writer, and speaker.  He is a Minnesota native, having been born in the same hospital as former Twins Manager, Tom Kelly.  He has played baseball by the rules of 1860 for almost 15 years.  He is now Manager of the original 1860 baseball club in Minnesota, is a member of SABR and VBBA.  He currently serves on the National board of the Vintage Base Ball Association (VBBA) as Secretary and Newsletter editor.  He recently helped to host the National VBBA Conference which was held in Cooperstown, NY.
Session Title: Ceramics Conservator
Speaker: Jin Crimando, Inventory Specialist, Pottery Museum of Red Wing
Session 3: 1:00 p.m. to 1:50 p.m.
Session 4: 2:00 p.m. to 2:50 p.m.

Session Description:
Inventory specialist Jin Crimando will give an in-depth discussion on her life growing up in Seoul, South Korea. Further, she will discuss her training and experience repairing and conservation pottery from around the world and her work in the Pottery Museum. She will give an overview of practices for pottery conservation as well as some of the materials and tools used.
Speaker Biographies:
Jin Crimando was born and raised in Seoul which is one of the biggest cities in the world. She joined the Pottery Museum of Red Wing as the Inventory Specialist this past February. Jin was professionally trained in England with skills as an art conservator and ceramic restoration specialist. Her interests range mainly in European and Asian pottery, porcelain, figurine, crystal and glass based antiquities. Additionally, she has experience in both lab and field archaeological projects for almost 10 years in South Korea and England. She currently lives in Saint Paul with her new husband.
Back to the Futura
Session 2: 11:00 a.m. to 11:50 a.m.
Dinnerware Odds & Ends, Mid 1950s to Mid 1960s
Session 3: 1:00 p.m. to 1:50 p.m.
Speakers: Terry Moe and Larry Roschen
Session Description: Back to the Futura
The Futura dinnerware line fits perfectly into this year's convention theme.  This session will review the ten patterns produced in the Futura shape.
Session Description: Dinnerware Odds & Ends, Mid 1950s to Mid 1960sThis session will review dinnerware items that aren't part of the large dinnerware lines.  Topics will include Kermis, Spruce, White & Turquoise, Clown, Buffet Sets, Bake & Serve 1963, Novelties, and certain pieces that look like they should be dinnerware, but were called art pottery by Red Wing.
Speaker Biographies:
Terry Moe and his wife Marilyn have been collecting Red Wing pottery since they inherited a partial set of Gypsy Trail Plain and Reed in 1975 from Terry's Grandmother.  They primarily collect dinnerware. Gypsy Trail, Wreath, Ivanhoe, Nassau, Ardennes, Hotel or Restaurant, and Normandy along with Merrileaf have been their main focus.  Primary source materials allowing them to document dinnerware have become a major interest.
Larry Roschen and his wife Kathy have collected all forms of Red Wing pottery since 1980. Red Wing pitchers, teapots, and salt & pepper shakers are primary collecting interests along with building complete sets of several dinnerware patterns.  Larry and Kathy have been active members of the Gopher Chapter since 1980, where he currently serves as secretary.  Larry's interests eventually turned from growing the collection to learning more about the Red Wing dinnerware lines through research of vintage documents.   Larry currently serves as the dinnerware advisor for the "Ask the Experts" section of the RWCS website and as secretary of the Red Wing Collectors Society Foundation board of directors.
Larry and Terry have conducted numerous dinnerware seminars for RWCS Midwinter and Summer Conventions since 2003.
Session Title: Red Wing Cinema: Eva Zeisel
Session 2: 11:00 a.m. to 11:50 a.m.
Session 3: 1:00 p.m. to 1:50 p.m.
Session Description:
Did you know that Eva Zeisel, creator of Red Wing's Town & Country dinnerware line, was the keynote speaker at the 2000 Convention when she was 93? Come and hear her original presentation from that convention. During her presentation, she shares her experiences here in Red Wing and unique life story.
---
Education Manager – Michelle Weisen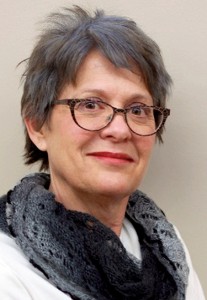 I was raised in Red Wing and graduated from Central High School.I have a passion for history and am an English Professor. I began collecting dinnerware in Florida. The significance was that no matter where I went, I always had a piece of home to take with me. I returned to Minnesota two years ago and went to a Kiwanis meeting at the Pottery Museum of Red Wing presented by Robin Wipperling, museum manager. I am the current volunteer archivist for the Museum.
About Education
Education is a focal point of the RWCS events. Each year the Education Manager puts together an education schedule for both Convention and MidWinter filled with great learning opportunities for members. Education sessions is held on the second day of Convention, Friday with three or four session break out times as Saturday of MidWinter.
Education Sessions are a great way to: hear about the new research being done about Red Wing, learn tips and ideas from fellow members.
Education Manager, Glenn Beall is always looking for speakers, please contact him at education@redwingcollectors.org.

Video Lending Library
Each year the Education Manager selects session to be record and added to our library and available Free to RWCS Members.. To see a complete list of sessions available on DVD and VHS please contact the RWCS Business Office or log into the members only section of the website to the Resource Page.
Any RWCS Member can become a speaker at the Annual Convention by simply contacting the Education Manager via email.
Save
Save
Save
Save
Save
Save
Save