Convention Education 2017
Minnesota State College Southeast
---
Orientation for First Timers
Thursday: July 6, 9:00 a.m. to 10:00 a.m.
Friday: July 7, 9:00 a.m. to 10:00 a.m.
If 2017 will be your first time attending the Red Wing Collectors Society Convention, there is a lot to see and do! Start your first Convention experience out right by attending an Orientation Seminar led by longtime RWCS member Catherine Beall. Catherine will discuss all of the activities that are lined up and offer tips on making the most of your Convention experience.
Hands On Pottery Experience – Thursday & Friday
During the Convention on Thursday and Friday, stop by Richard Spiller's booth in the College Common to create your own pottery memory.
---
Shared Interest Groups- Click here for groups
Friday , July 7
9:00 am – 10:00 am
Come show off your favorite piece, new find at Convention, or photos of your collection. Talk with other RWCS members that share your specific Red Wing collecting passion for Dinnerware, Stoneware, or Art Pottery. This is your time to network with other collectors and swap stories, ask questions and get connected with other RWCS members with your area of interest.
---
Educational Seminars
Friday, July 7 , 2017

Session 1: 10:00 a.m. to 10:50 am.
Session 2: 11:00 a.m. to 11:50 a.m
Session 3: 1:00 p.m. to 1:50 p.m.
Session 4: 2:00 p.m. to 2:50 p.m.
2017 Speaker Form – coming Spring of 2017
---
Education Manager – Michelle Weisen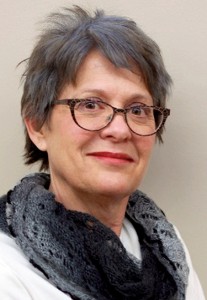 I was raised in Red Wing and graduated from Central High School.I have a passion for history and am an English Professor. I began collecting dinnerware in Florida. The significance was that no matter where I went, I always had a piece of home to take with me. I returned to Minnesota two years ago and went to a Kiwanis meeting at the Pottery Museum of Red Wing presented by Robin Wipperling, museum manager. I am the current volunteer archivist for the Museum.
About Education
Education is a focal point of the RWCS events. Each year the Education Manager puts together an education schedule for both Convention and MidWinter filled with great learning opportunities for members. Education sessions is held on the second day of Convention, Friday with three or four session break out times as Saturday of MidWinter.
Education Sessions are a great way to: hear about the new research being done about Red Wing, learn tips and ideas from fellow members.
Education Manager, Glenn Beall is always looking for speakers, please contact him at education@redwingcollectors.org.

Video Lending Library
Each year the Education Manager selects session to be record and added to our library and available Free to RWCS Members.. To see a complete list of sessions available on DVD and VHS please contact the RWCS Business Office or log into the members only section of the website to the Resource Page.
Any RWCS Member can become a speaker at the Annual Convention by simply contacting the Education Manager via email.