RWCS Newsletter Classifieds!
BOOKMARK THIS PAGE FOR ONLINE ONLY AUCTION ADS ALL YEAR LONG!
Convention 2015

July 9-11, 2015 in Red Wing, MN
Membership is only $35 a year and includes six full-color newsletters
AUCTION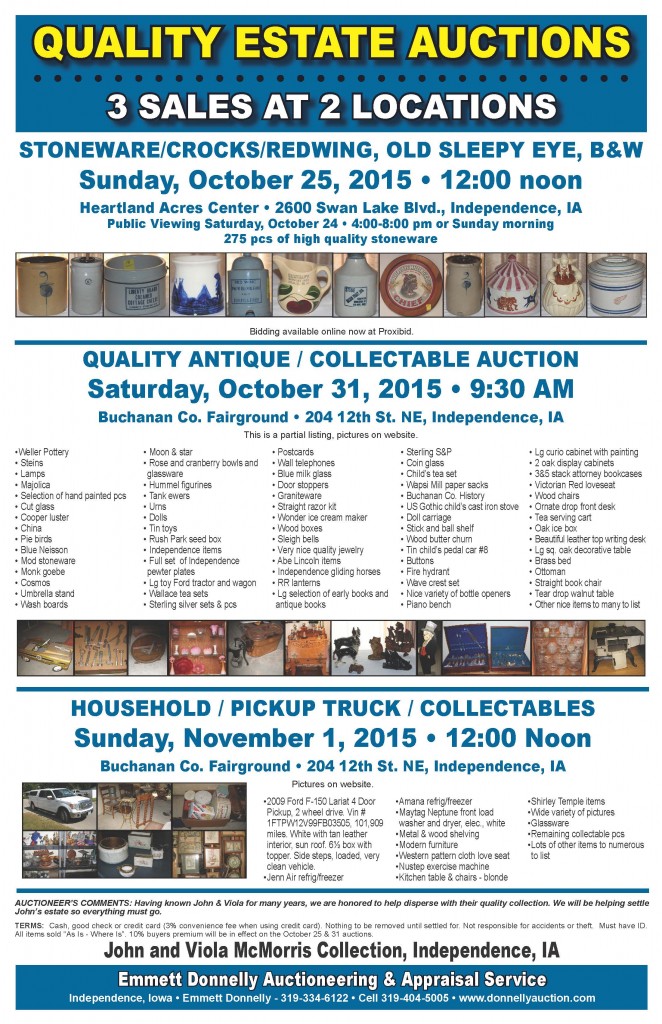 ---
Large Antique & Collectable Auction
Saturday, September 26, 2015 • 10:00 AM
LOCATION: Moorhead National Guard Armory, 1002 15th Ave North, Moorhead, MN 56560
Note: Dorothy is selling her home and will sell her outstanding collection of antiques, glassware and pottery at auction. This is one of the finest collections we've seen offered in this area in recent years. Plan to attend or bid online.
"Live online bidding available at Proxibid.com"
REDWING, ROSEMEADE, ANTIQUES & COLLECTABLES
Large selection of Redwing Pottery, Rosemeade Pottery, Depression and Carnival glass, pictures, dolls and toys, Antique Furniture, and more! OVER 300 lots and 1000 pieces
Visit www.mclaughlinauctions.com for details
Terms: Cash, check or Credit Card with convenience fee. 10% Buyers Premium in effect. ALL ITEMS SOLD AS IS! ALL SALES FINAL! Other Usual Auction Terms apply.
Online Terms: 18% Buyers Premium in effect. See complete online terms at www.proxibid.com
On-Line Real Estate Auction
Bidding Closes: Wednesday, September 30 • 6:00 PM
ADDRESS: 401 5th Street South, Moorhead MN. 56560
---
Commemoratives: 1986-2013. All in original boxes. Please make offers – MUST SELL! Can see viewed in Beloit, Wis. Also have duplicates from several years. Call 608-921-1834.
For sale: Red Wing McDonalds crocks & cups 1992-2005, $840. All have two cups except 2003, which only has the crock. Located in Mankato, MN. Contact Tom at 507-317-1181 or trs1952@hickorytech.net.
For sale: RW Crocks; 30 gal, 12 gal, two 5 gal. Call Brian in Vancouver, WA at 360-944-7755.For sale: 1 and 2 qt. RW shield canning jars. Appraised at Antique Road Show for $3,500 each. Selling both for $5,500. Call Orville at 509-751-0948 or 509-780-1860.
For sale: 2 gallon hand-turned Red Wing water cooler, MINT. $4,750 or best offer. Includes correct lid (as-is). Cooler can be picked up in Minneapolis. Contact Gary Richardson at 719-495-7609 or ideleg8@q.com for details.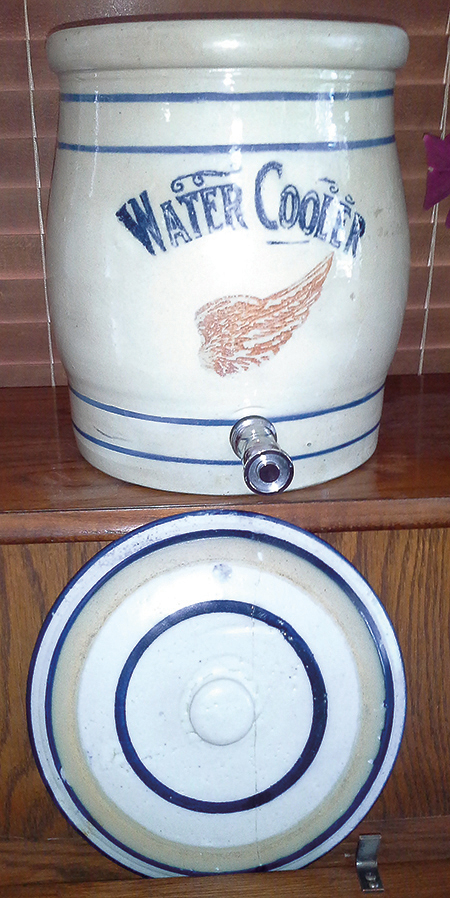 li
---
RED WING WANTED
Wanted: Red Wing sponge cap bowl with advertising for "Prospect, Wis. Compliments of J.E. Elger, 1935". Call Clint at 262-679-6427. (8/15)
Wanted: Bowey Chocolate Cattail Brushware Cookie Jar, bottom stamped, no damage with lid. Kashmir covered serving bowl. Contact nancy194805@gmail.com.
Wanted: NORTH DAKOTA! Looking for jugs, crocks, butter crocks and churns with advertising. Will pay top dollar for the right pieces. Contact beehive@polarcomm.com or 701-270-0242.
Wanted: These Xmas advertising bean pots: Sinai Elevator Co, Sinai, SD; and W&E Nichols – Loyal, WI. Any condition considered. Also looking for 9-inch blue and white panel bowl. Will consider any condition. Contact redwingr@gmail.com or 414-731-0218.
Wanted: Ebbtide Dinnerware cereal bowls. Contact Mary Ann at aurora@copper.net or call 520-426-0008.
Wanted: Mini and salesman sample flower pots in any colors. Contact 402-331-4749 or cobe142@cox.net.
Wanted: 2 gallon salt glaze ribcage churn. Also seeking Red Wing #687 & M3006 blue/green Chromoline vases and #675 blue/green bowl in mint condition. Contact Rick at 414-416-9464 or newsletter@redwingcollectors.org.
---
AUCTION
Antique Auction: 10 a.m. Saturday, Sept. 26, 2015. Coon Rapids VFW, 1919 Coon Rapids Blvd., Coon Rapids, MN 55433. Red Wing crocks, jugs, pitchers, spongeband (some pieces w/advertising), sponge bowls, 1993-2003 RWCS Commemoratives and many more antiques. Visit www.bostromsauctions.com for pictures and more info.
---
EVENTS

Walnut Antique Fall Festival – Walnut, Iowa. Sept. 19-20, 2015. Quality indoor and outdoor dealers. Limited space available. Furniture, pottery, toys, advertising and more! For information, call Tim Lockard at 641-862-3239 or like us on Facebook/walnutantiquefallfestival.
Elkhorn Flea Market, Walworth County Fairgrounds in Elkhorn, WI. Sundays: May 17, June 28, Aug. 9 and Sept. 27. More than 500 quality dealers! For information, visit www.nlpromotionsllc.com.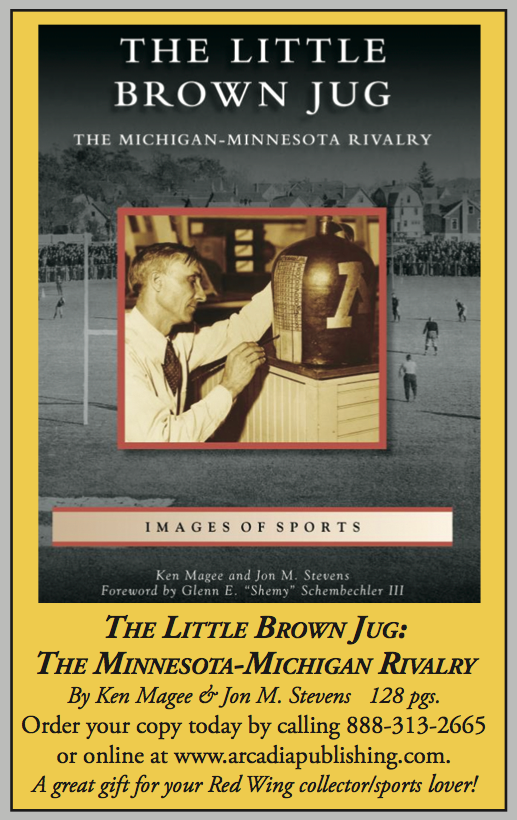 ---