2009 RWCS Commemorative
BEAN POTS WITH CHRISTMAS ADVERTISING!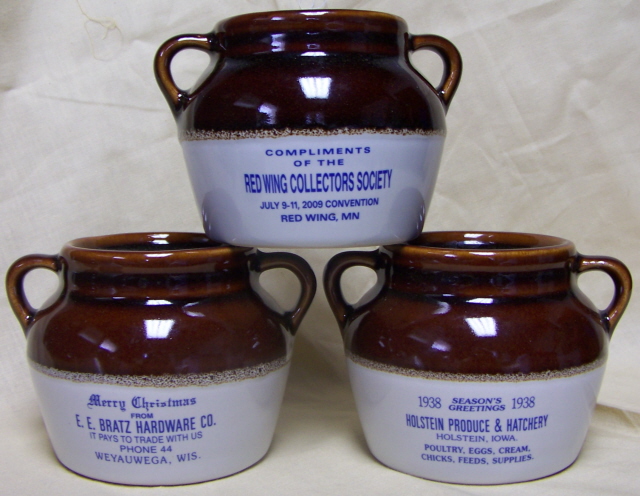 Commemorative Manager Bob Morawski unveiled the 2009 RWCS Commemorative at Red Wing High School, Thursday, July 9th.
The Convention theme "Celebrating with Red Wing" was a special feature of the 2009 Commemorative. All three versions have Christmas Advertising included on the miniature reproduction bean pot. They RWCS produces enough commemoratives each year so that all of the more than 4,000 members have an opportunity to purchase one. For the first time there are three versions of the regular commemorative (shown in the picture above). Members select their version at random.
Version A: Compliments of the Red Wing Collectors Society
Version B: Merry Christmas from E.E. Bratz Hardware, Weyauwega, Wis
Version C: 1938 Season Greetings Holstein Produce & Hatchery, Holstein, Iowa
The RWCS also makes a Special Commemorative each year. The 2009 Special Commemorative is a miniature reproduction of the Red Wing Stoneware Christmas Tree Stand.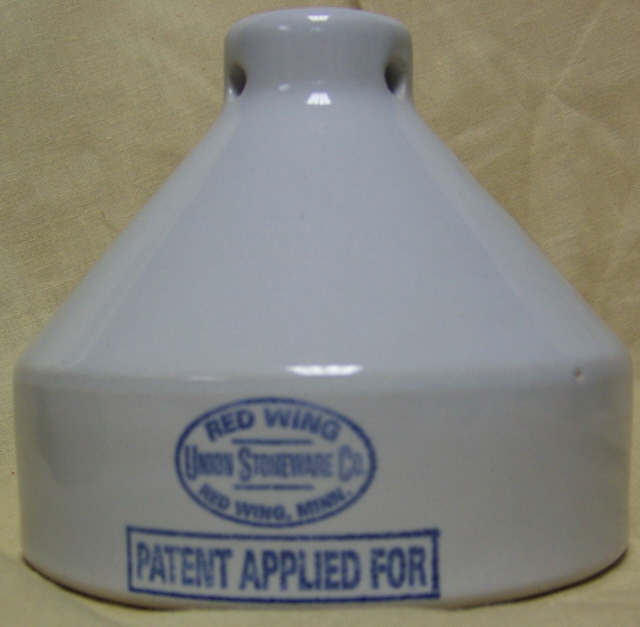 The commemorative is still available for purchase by RWCS Members at the 2009 Convention until Saturday, July 11 at Red Wing High School , Anyone can join, register and purchase the RWCS Commemorative before the end of the Convention.
When the Convention is over no more commemoratives will be sold!