2010 MidWinter GetTogether
FIESTA in FEBRUARY!
February 12, 13, 14, 2010
Holiday Inn & Suites – Des Moines, IA
We are just a few weeks away to our Fiesta at the Holiday Inn Hotel & Suites (4800 Merle Hay Road), Des Moines, Iowa. We have a jam packed weekend of room sales, education sessions, show and sale and other opportunities to keep your Red Wing passion from taking a siesta this winter.
Forgot to register? You can register on site beginning Friday at 1:00 pm – $30 gets you in!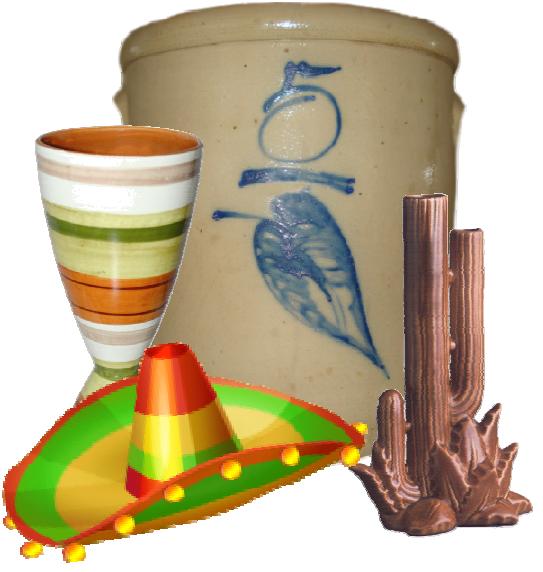 JUST ADDED: Information Session for first timers to MidWinter and New RWCS members! Check in at the registration table at 4:30 pm Friday, to get all your questions answered about the RWCS and the MidWinter event.
Need more information – it's just a click away!

Event Schedule – NEW! First timers session!
2010 MidWinter Education
INCLUDES KIDS VIEW!
Sellers Floor Plan – sold out for a 3rd year!
OPEN TO THE PUBLIC! 1:00 pm to 4:00 pm
Rooms for the 2010 MidWinter GetTogether are still available – CALL TODAY 515-278-4755!
Come Join us in Des Moines!
New members and collectors always welcome!