35th Annual RWCS Convention
Auction Sneak Peak
Red Wing, MN – Good things are in store for the 2011 RWCS Convention Auction Thursday, July 7 starting at 4:30pm sharp.. This year our wonderful members have submitted what I believe will be one of the best auctions ever! "Variety" best describes this year's lineup. From the newest member to the most seasoned collector, there will have something for everyone.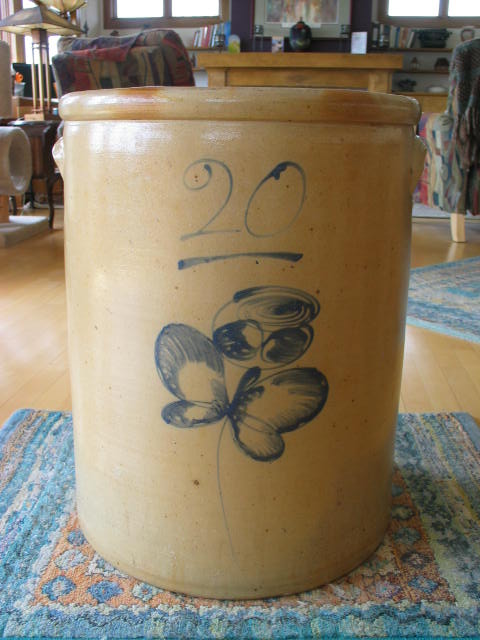 Once again, salt glaze will most likely be the highlight of this year's auction. A 30 gallon salt glaze double leaf crock is one of the most beautiful pieces in the catalog. This will be joined by a nice selection other salt glaze crocks and jugs, with a variety of decorations and side-stamps. (The butterflies are exceptional this year!)
Advertising collectors won't be disappointed by the variety of butters, crocks, jugs, miniatures and pitchers (including an August Becker pitcher). The variety of stoneware is very, very nice this year. Water coolers, Ice Waters, lids, bean pots, grey line (TWO cookie jars!) and spittoons are all included to tempt the happy bidders.
We will have Commemoratives in the sale, consisting mostly of larger se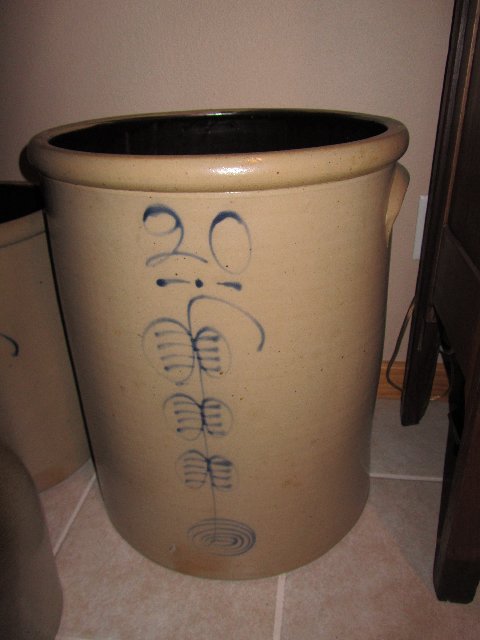 ts. I am limiting the number of individual Commemoratives to an occasional single from the first two years or a Special Commemorative.
Dinnerware collectors won't have to wait long between offerings of sets. There should be no less than five patterns available.
We didn't have a great deal of art pottery submitted this year, but the art pottery selection we have looks to be excellent. Expect some very nice brushware and a great Engobe figural head.
Our members are great. By bidding and purchasing items at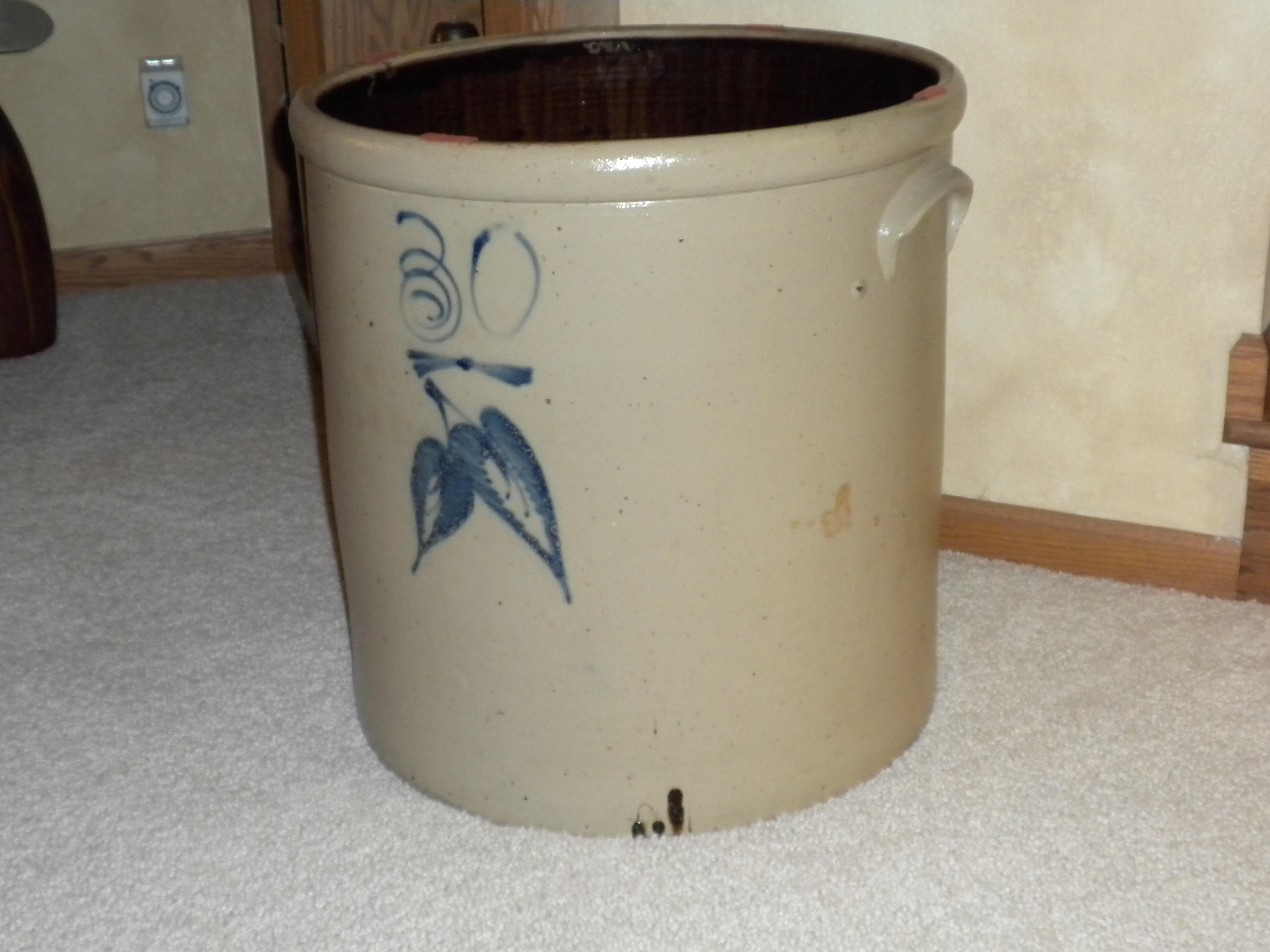 the Thursday Auction, you support the Red Wing Collectors Society. But more importantly, you support your fellow members. Remember, this is our auction! In this tough economy, we all need to help each other as much as we can.
And don't forget, for the first time ever, the members who are present at the end of the Auction will be entered into a drawing for a limited-edition 2011 RWCS Special Commemorative.
Who knows? If you bid early, and bid often, you might take home the 5 gallon Albany slip jug with a scratch "5" and back stamp! (I sure wouldn't mind winning that piece!)
See you at the Auction, and thank you for your support!
-RWCS Auction Manager Todd Avery