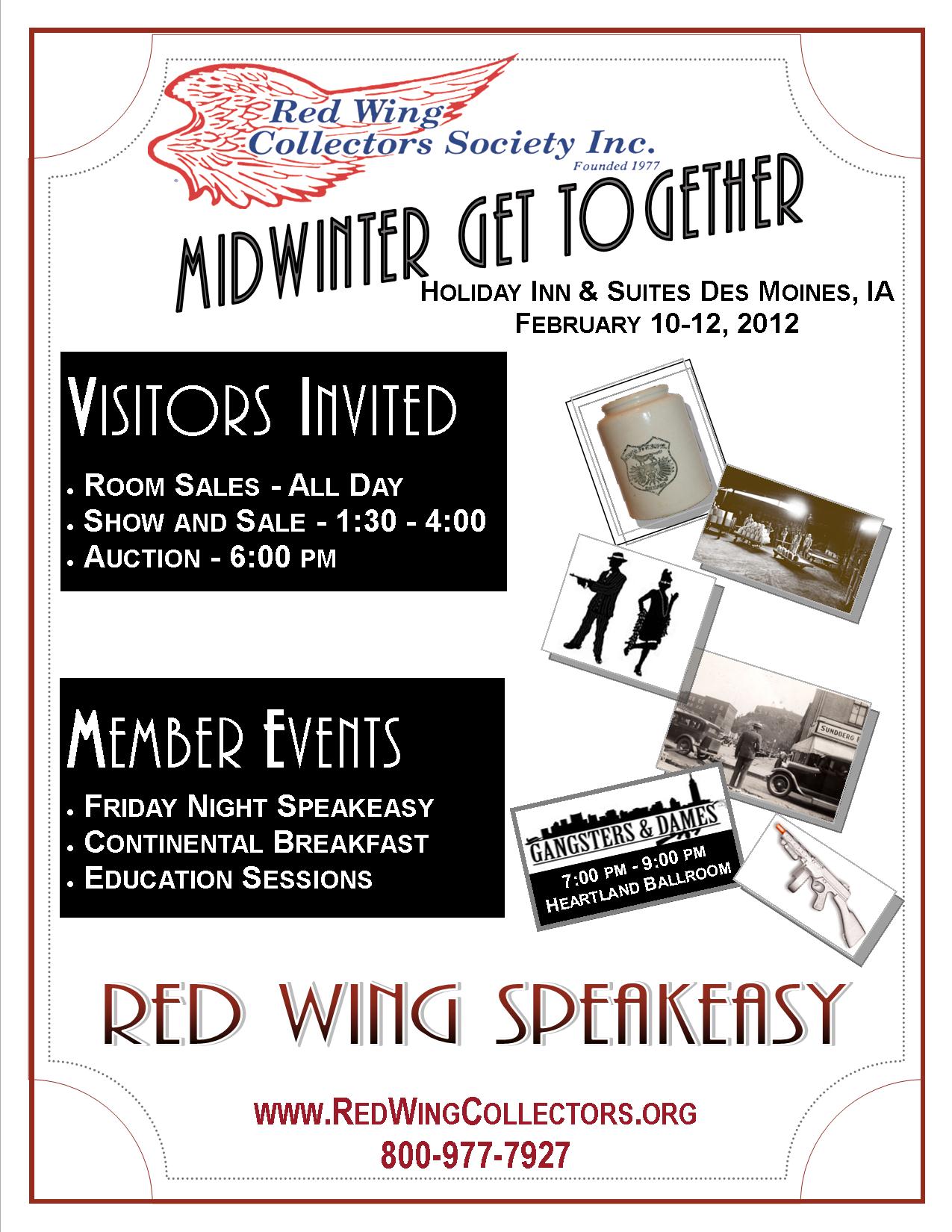 The RWCS Education Manager, Glenn Beall, has announced the 2012 MidWinter GetTogether Education Session schedule. All education will be on Saturday, February 11, 2012.
Keynote: 8:00 am
RWCS Foundation - The Past, Present, and Future of Creating Your World Class Pottery Museum
Following by the 35th Anniversary Committee presentation
Education Sessions: 9:40am to 10:30am and 10:40am to 11:30am
RWCSF Board - Answering your Questions and Asking for your input to creating a World Class Pottery Museum
Dinnerware Mysteries and Reproductions -Terry Moe & Larry Roschen
Dump & Privy Digging - Mark Wiseman
Decorating with Red Wing - Kathy Decker
Red Wing Dump - Steve Showers
Kids View – Roaring Pottery of Red Wing - Sue Jones Tagliapietra
Full Education Session descriptions and Speaker Bios are available for PDF Download Now!
MidWinter wil lbe February 10-12, 2012 in Des Moines, IA at the Holiday Inn and Suites. Visit the events page to learn more or register today!