There may be a RWCS Chapter near you
Learn more on our Chapters Page.
Membership is only $35 a year and includes six full-color newsletters and exclusive, members only, online content
Question: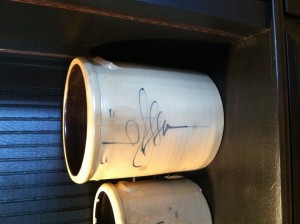 Hello,
I recently purchased an amazing 6 gallon salt glaze redwing.  I have never come across one is such flawless condition and am curious about its value.  There are no chips, cracks, or othe issues.  I have quite a few Redwings in my collection but this is my new favorite.
Thanks in advance,
Kelly
Answer:
Kelly, you have the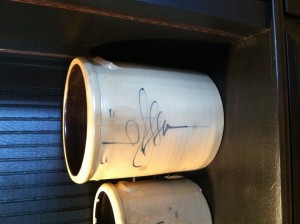 .  It is a very nice piece and not to easy to find.  In perfect condition $400 to $500.  Al Kohlman