There may be a RWCS Chapter near you
Learn more on our Chapters Page.
Membership is only $35 a year and includes six full-color newsletters and exclusive, members only, online content
Hey, RWCS Members, it's time to hit the road with your true love and head to Des Moines, February 6-8, 2009. MidWinter is Going Back to the 50s, so get out those bobby socks, saddle shoes, letterman sweaters and poodle skirts because we are going to twist the weekend away!
When: February 6, 7, 8, 2009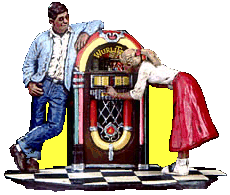 Where: Holiday Inn Hotel & Suites
4800 Merle Hay Road, Des Moines, Iowa
2009 Housing Form Now available!
The October 2009 issue is on the way and online registration will be open soon. Need a sellers contract or would like to download and mail the form they are NOW AVAILABLE!
Registration Form
Seller Table Contract
The RWCS Business Office is looking for some cool guys and gals to volunteer at MidWinter contact us membership@redwingcollectors.org or 800-977-7927.